Springfield SDA Church
702 S Belview Ave
Springfield, MO 65802-2818
417-865-5226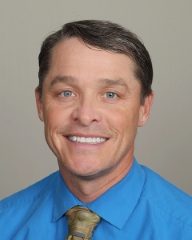 Phillip Sizemore became a Christian at the age of twenty-two. God had arranged for Philip to meet a young lady named Laura who introduced Phillip to Jesus and His truth, and Phillip fell in love with both of them. Since that time, Phillip has been a literature evangelist, became the father of two children (Kaytlyn and Marcus), attended ARISE, and pastored a two-church district in Kentucky from 2007-2009.
From 2009-2011, he served as Associate Director for a school of evangelism. From 2011-2016 he severed a pastors in Cape Girardeau, Missouri. . He has a passion for reaching people with the message God has given for our time.
 
Service Times:
Sabbath School: 9:30 am
Worship Service: 11:00 am