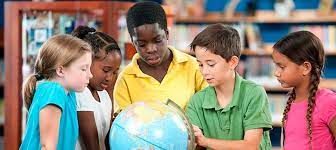 Address:
704 S Belview Ave
Springfield, MO 65802-2818                                         
Phone:
Email:
Website:
2023-2024 Grades offered:
Pre-K - 6th grade
Facebook Page:
Instagram Page:
Fundraisers Page:
Springfield Adventist Academy exists to prepare its students for academic excellence, physical well being, spiritual maturity, and ultimately a saving relationship with Jesus Christ and a place in His service.          
Springfield Adventist Academy specializes in quality Christian education for Grades Pre K-10.  We offer an excellent spiritual and academic learning environment for your children. Our goal is to prepare children to be successful and to serve our Lord Jesus for this life and eternity. To achieve this goal, each teacher incorporates faith, learning, and service to others as a part of their daily curriculum. We believe in a partnership between the home, the school, and the church. Our goals are achieved when we unite in  commitment to excellence in academic and spiritual development.